British Columbia, with its striking natural beauty and an abundance of fresh and saltwater bodies, stands as a paradise for fishing enthusiasts from around the globe. Known for its diverse marine life and unparalleled scenic vistas, this Canadian province presents an array of remarkable fishing destinations. From the vibrant Salmon runs in the Campbell River to the gigantic Sturgeon in the Fraser River, British Columbia's vast waterways host a wealth of fish species to suit every angler's preference. Whether you're an experienced fisherman seeking your next big catch, or a beginner casting your line for the first time, British Columbia has a spot for you. Let's take a deep dive into the ten best fishing spots this awe-inspiring province has to offer.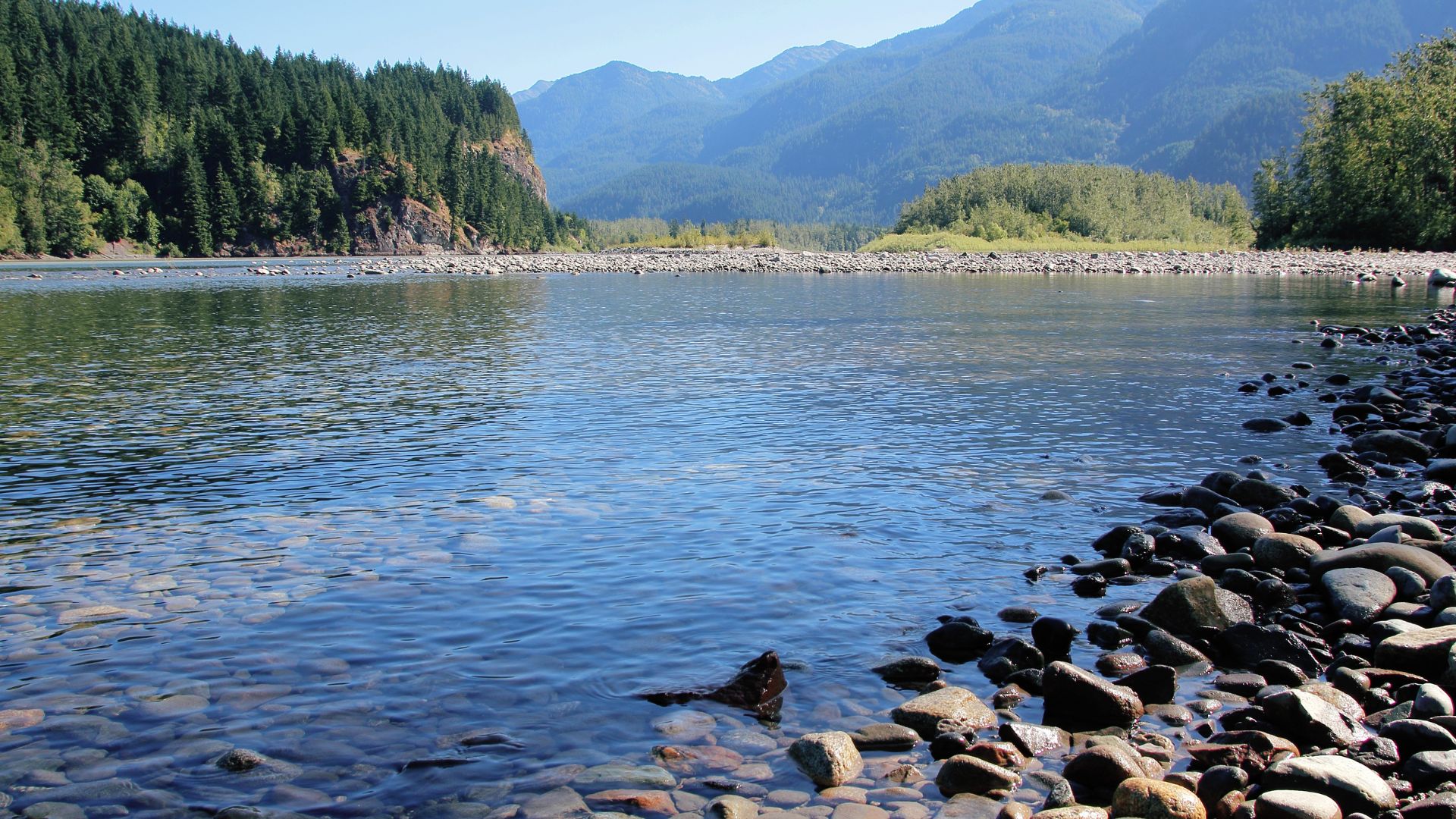 1. Fraser River
Stretching for more than 1,375 kilometers and the longest river within British Columbia, the Fraser River is truly a gem for anglers. It is particularly renowned for its outstanding Sturgeon fishing, attracting fishermen worldwide to try their luck with these prehistoric and gigantic fish. White Sturgeon, the most common species in the Fraser, can weigh up to 1,000 pounds and are known to put up a ferocious fight, adding to the excitement and allure of the experience.
The Fraser River is also abundant in Salmon, Trout, and Steelhead during different seasons. Spring is a great time to fish for Chinook Salmon, while summer offers excellent opportunities for Sockeye Salmon and Pink Salmon (during odd-numbered years). Steelhead and Cutthroat Trout can be primarily caught in winter, making Fraser River a year-round fishing destination.
Additionally, the Fraser River isn't just about the fishing. The river cuts through some of the province's most beautiful landscapes, with breathtaking mountain views and a plethora of local wildlife, adding an extra layer of enjoyment to any fishing trip.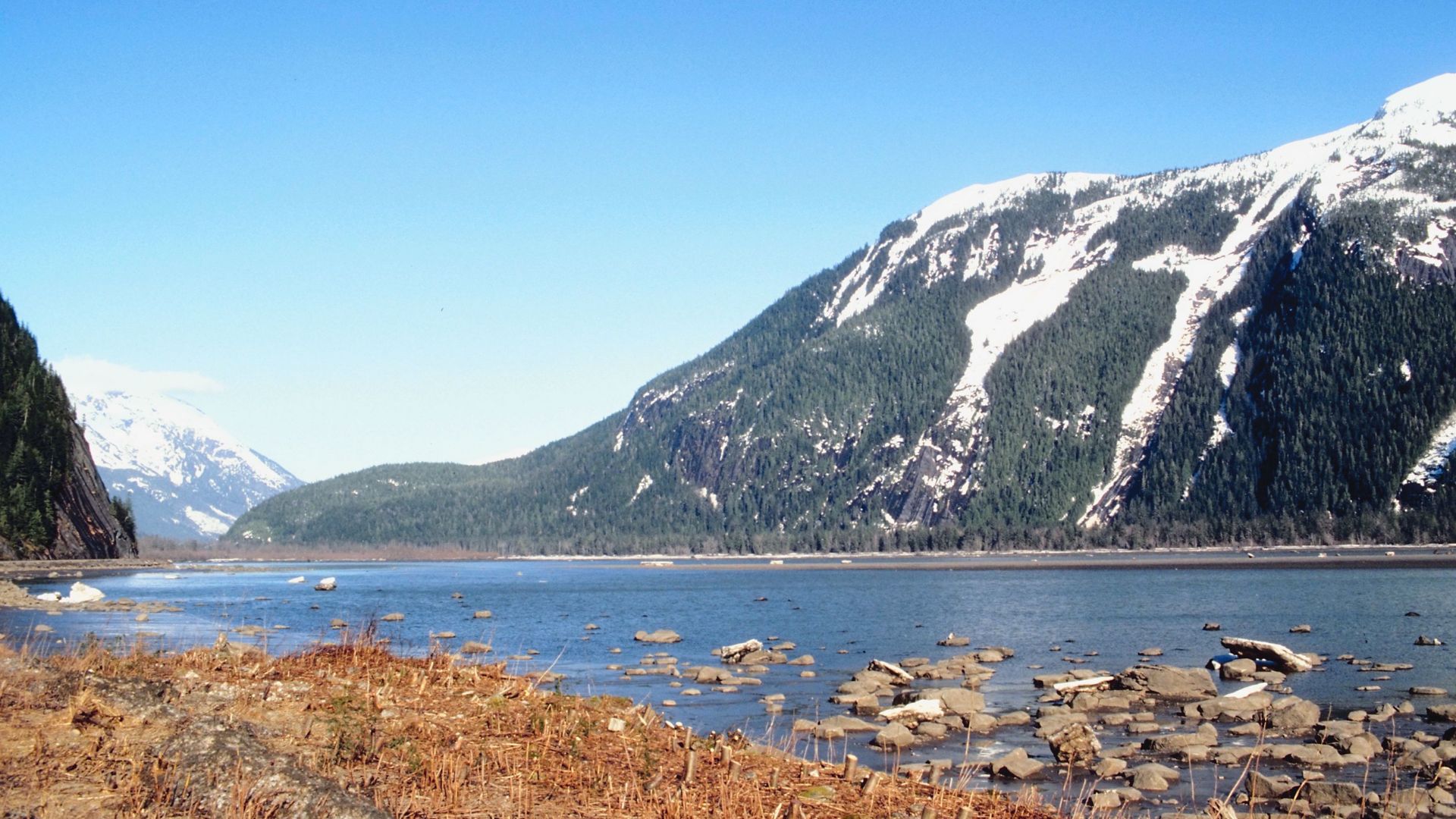 2. Skeena River
Situated in Northern British Columbia, the Skeena River is revered by fly-fishing enthusiasts. The river has the world's second-largest run of Chinook Salmon, known for their impressive size and strength. The peak run is typically during the summer months, with late July being a prime time. But it's not just about the Chinook Salmon; the Skeena River is also a top destination for Steelhead fishing. These migratory trout are famous for their fighting ability and are sure to test any angler's skill. Fishing for Steelhead is excellent in both spring and fall, with the fall run being particularly large. Also worth mentioning is the Skeena's breathtaking beauty, with pristine waters surrounded by majestic mountains and dense forest, providing a serene backdrop to any fishing excursion.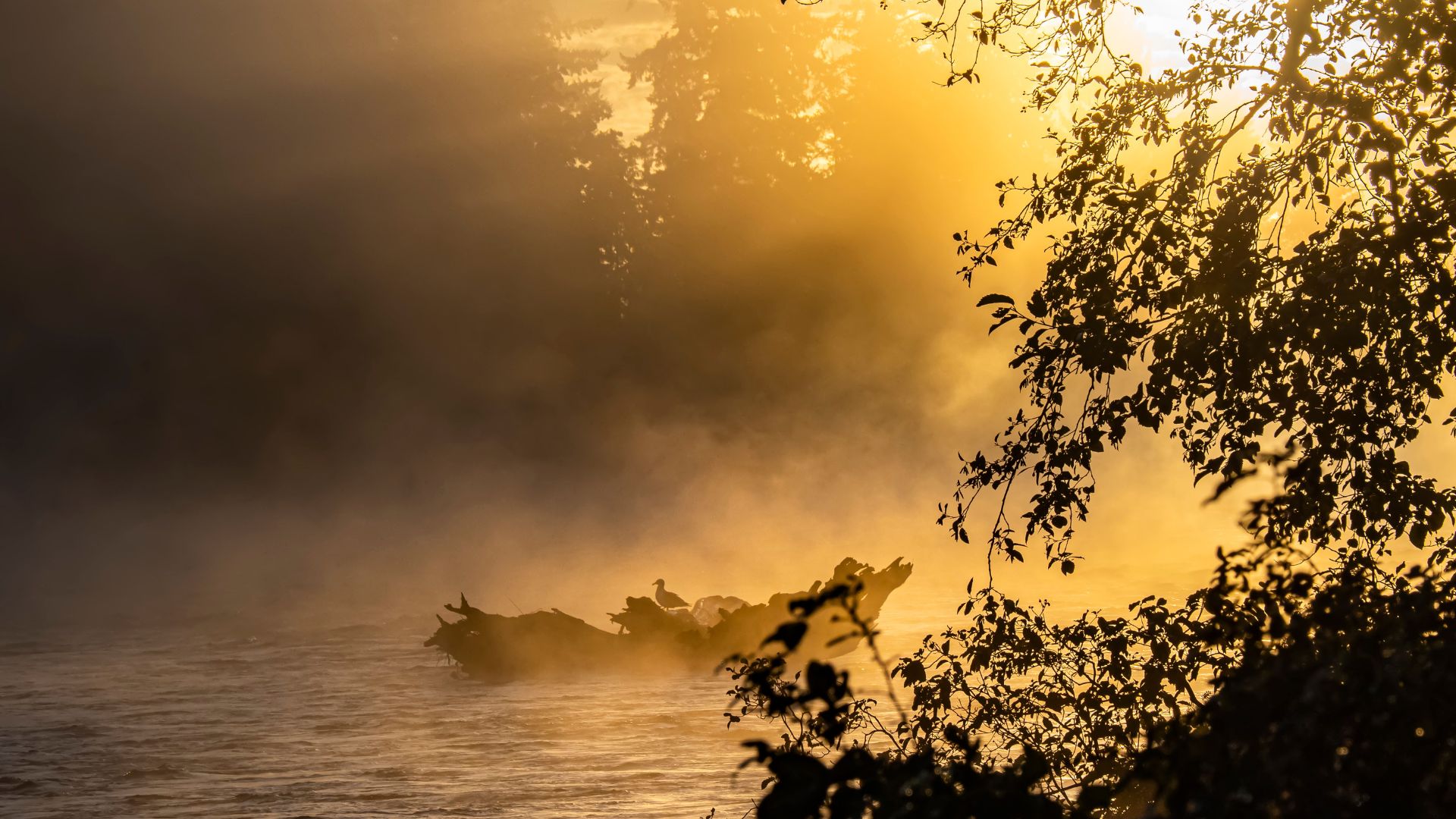 3. Campbell River
This river on Vancouver Island is globally known as the "Salman Capital of the World." For years, anglers have been attracted to the Campbell River due to its unparalleled Salmon fishing. Here, you'll encounter all five species of Pacific Salmon: Chinook, Coho, Sockeye, Pink, and Chum. The Chinook Salmon, also known as King Salmon, are the most sought-after due to their size and strength. The best time to fish for these giants is during the summer months, with August being peak season. The Campbell River also sees a significant run of Coho Salmon in the fall. The Campbell River area offers various fishing options, from river and fly fishing to ocean fishing. It's also a popular location for fishing tournaments. In addition, the beautiful scenery of the river, with its clear waters, lush forests, and wildlife, contributes to an unforgettable fishing experience.
4. Barkley Sound
Situated on the rugged west coast of Vancouver Island, Barkley Sound is a treasure trove for saltwater fishing enthusiasts. This location is famous for its abundance of Salmon, including Chinook and Coho. The summer months, particularly June and July, are an excellent time for Salmon fishing, with thousands migrating through these waters. In addition to Salmon, Barkley Sound is also renowned for its Halibut fishing. These flatfish are typically found in deeper, offshore waters and are known to put up quite a fight, making them a thrilling catch for any angler. Prime Halibut season usually starts in March and can extend into the fall.
Beyond these, Barkley Sound is a hotspot for a variety of bottom fish, including Lingcod and Rockfish. The rich ecosystem of the sound, along with the stunning natural beauty of its numerous islands and inlets, make this destination a unique spot for fishing.
5. Great Bear Rainforest
The Great Bear Rainforest, one of the world's largest coastal temperate rainforests, offers a unique fishing experience. This remote region provides numerous fishing opportunities in its rivers and lakes, primarily for Trout and Salmon. The area is known for its large Coho Salmon, which can be caught in late summer and fall, while Trout can be fished year-round. The rivers in this rainforest are secluded and often require a fly-in, giving anglers an exclusive and untamed fishing experience. In addition to fishing, there's a chance to spot the rare and elusive white Kermode or "Spirit Bear," an animal sacred to the indigenous people of this land.
6. Haida Gwaii
Known as the "Galapagos of the North," Haida Gwaii, formerly the Queen Charlotte Islands, offers some of the world's best Salmon and Halibut fishing. These remote islands, located off the northernmost coast of British Columbia, provide a unique and wild fishing experience. With their location on the migration path of Pacific Salmon, Haida Gwaii sees an incredible run of all five species: Chinook, Coho, Chum, Pink, and Sockeye. The Chinook Salmon here are particularly large, often weighing over 30 pounds.
The waters around Haida Gwaii are also teeming with Halibut, which can be caught throughout summer. This remote location also offers the opportunity to catch Lingcod and various Rockfish. The rugged beauty of these islands, combined with the vibrant indigenous Haida culture, enhances the fishing experience. The pristine waters, untouched forests, and diverse wildlife make Haida Gwaii a truly unique fishing destination.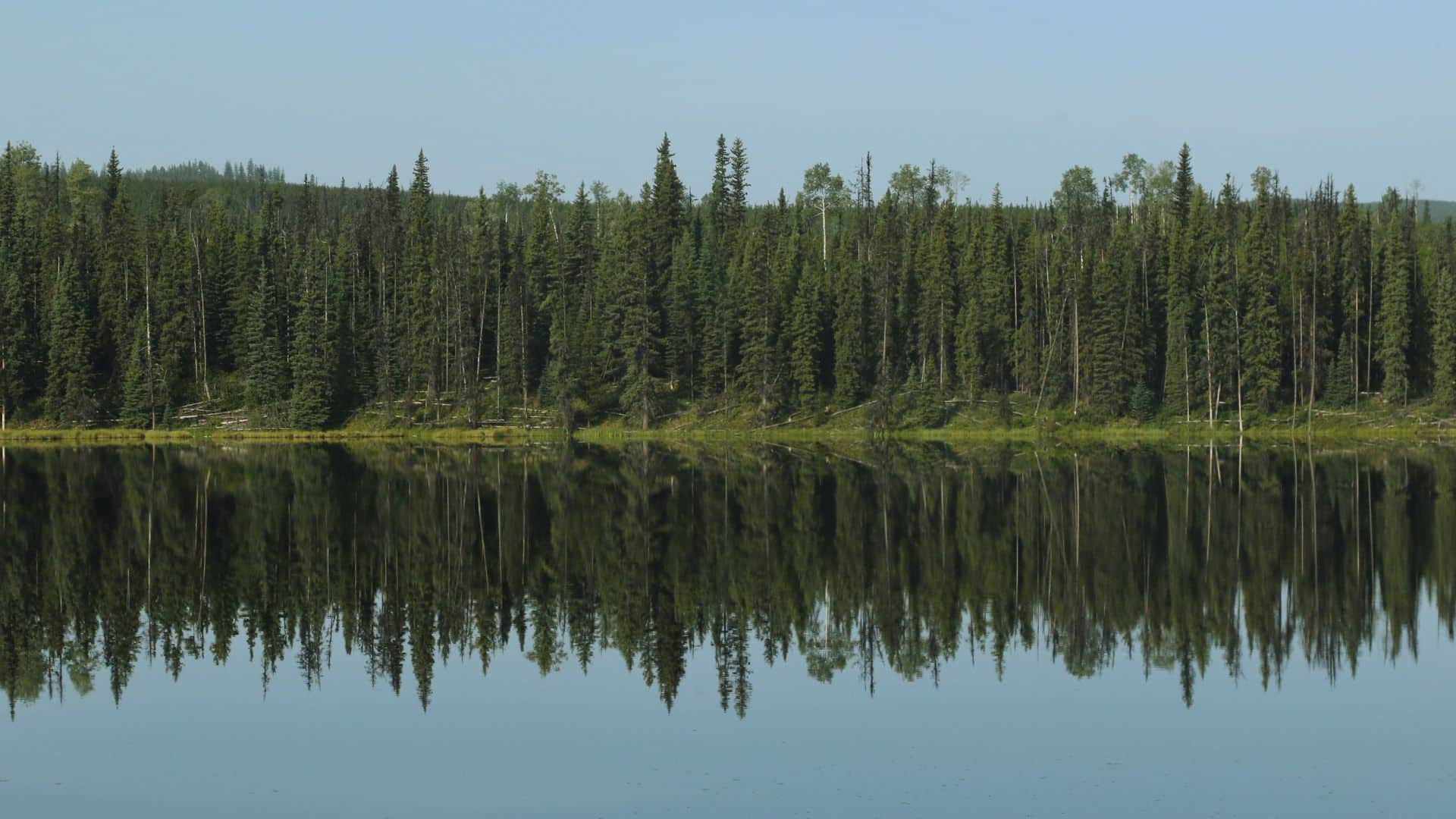 7. Quesnel Lake
Nestled in the Cariboo District of British Columbia, Quesnel Lake is known as the deepest fjord lake in the world, reaching depths of over 600 meters. Its unique depth and size have resulted in a diverse ecosystem, making it an excellent habitat for trophy-sized Rainbow Trout. These impressive fish are the primary draw for anglers visiting Quesnel Lake. Known for their strength and endurance, these Rainbows can exceed 20 pounds. The lake has a consistent hatching season which helps maintain the trout's robust population, providing excellent fishing opportunities throughout the year.
8. Dean River
Flowing through the coastal mountains in British Columbia to the Dean Channel's mouth, the Dean River is celebrated for its robust, hard-fighting Steelhead. These fish, known for their leaping and running when hooked, provide a thrilling challenge for fly fishers.
Steelhead are present in the river throughout the year, but summer (June to September) is the prime time when the largest numbers of fish return to the river. The river's popularity and efforts to maintain sustainable fishing have led to a lottery system for fishing access, making advance planning essential for anyone looking to fish these waters.
9. Tofino
Tofino, a small district on Vancouver Island's west coast, is a hidden gem for Salmon and Halibut fishing. The coastal waters of Tofino are a prime location for Chinook and Coho Salmon, with peak seasons being summer and fall.
Halibut is another popular catch in Tofino, and they can be fished from March to September. These large flatfish can weigh up to 200 pounds, making them an exciting challenge for any angler. The scenic beauty of Tofino, with its sandy beaches, lush rainforests, and wildlife, offers a stunning backdrop for your fishing adventure.
10. Cowichan River
The Cowichan River is a hotspot for year-round fly fishing on southern Vancouver Island. The river is famed for its Brown and Rainbow Trout population, along with Steelhead. The Cowichan River is unique in its stable, mild climate, making it a favorite for winter fishing. Steelhead runs typically occur in late winter and early spring, providing an excellent opportunity for anglers who love to fish in the cooler months. The river's slower currents and deep pools offer a more relaxed fishing experience, making it a favorite for novice and experienced anglers alike. The beautiful surrounding landscape of forests and mountains only adds to the tranquil experience of fishing on the Cowichan River.